my little graverobbers!
Today, I'm treating you with a tricky little excerpt from my novella
HIDDEN CHILDREN
, which will appear in the
Dark & Bookish Tour and Documentar
y anthology,
AT THE NEXT EXIT
.
It's not the bloodiest of selections, but it does feature something just as terrifying:
DOMESTIC DISHARMONY (OOOooooHhhooohhhh...) Okay, okay, maybe it's not as terrifying as the gorier passages, but this scene does start our narrator down a dark path which leads her to the truth behind the bloodthirsty ghosts tormenting her hometown.
(By the way, if you'd like to win an autographed print copy of my novel
FROM THE HERALD'S WEARIED EYE
or the 1st edition of my bestseller
RABBITS IN THE GARDEN
, spend $0.99 on a copy of my collection
Virtuoso at Masturbation, and More McHughmorous Musings
or my short story
Food for Thought.
Comment with your purchase code to enter! And don't forget to leave any ol' comment to join the giveaway for the COFFIN HOP anthology ebook
DEATH BY DRIVE-IN.
)
HIDDEN CHILDREN
by Jessica McHugh
No one swam in Somerset. Like 'Jaws' instilled fear in beach-goers, Somerset inspired aquaphobia with something worse than a bloodthirsty shark. The terror was so severe that showers rarely exceeded five minutes, and baths were strictly forbidden. But avoiding lakes and pools couldn't necessarily prevent people from drowning. No, not in my hometown.
But I didn't remember any of this. Not for ten years.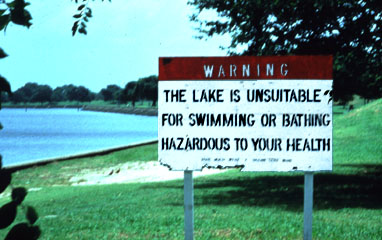 I abandoned Somerset promptly after high school graduation: the last free will decision I'd made before alcohol took over. Of course this drunkie gave her strange childhood a thought or two in the years since moving to Los Angeles, but they never hunkered down. They never pushed me into homesickness or made me pontificate on the numerous holes in my memory.
Those holes were a concern in the past, sure, but delusion is one of alcohol's greatest blessings. If I were asked why I'd never learned to swim, I'd simply shrug and have another drink. It was easier than delving into a broken past.
I didn't view my childhood as unhappy. My parents and I got along well enough, and I'd had a close-knit circle of friends, so what memories I retained remained sweet. Slumber parties and camping, fooling around in the woods and sneaking off for smoke rides—as far as I was concerned, I'd had a good life. Why contest something as silly as time-holes or my inexplicable need to get wasted for a decade?
I didn't call home often, for good reason. Why would I want my parents to know what I'd become? Why would I want my best friend, Jenny Dwyer, to realize everything I'd said about my fancy life in California was a lie? Even though we'd rarely spoken in the last ten years, I still considered her a friend. Maybe my only friend.
Sad as it was, I valued it more than my relationship with my fiancé, Gary.
While Gary was adamant about our marriage, it felt like he wanted to marry a version of me who'd never existed. But not to worry, he'd say. He planned to work his ass off destroying the drunkie and building a better wife from her vodka-soaked bones. He didn't seem to like me very much, which was appropriate because I'd grown to dislike him, too. Not a day passed that he didn't insult me about my drinking. Sure, I had a problem—anyone could see that—but the closer we got to the wedding, the louder his disparagements.
So, I drank more, and he insulted more. I sometimes thought we loved the vicious circle more than each other.
I had no sane reason for staying with him, but I wasn't looking for sanity those days. My exhilaration at receiving an invitation to Somerset High's Class of 2003 ten-year reunion was particularly batty. I never thought it would tug my heart like it did, especially considering my terror in appearing a drunken failure to my classmates. But they didn't have to know Gary and I were on the rocks, or how often I took drinks the same way. As long as I tempered my thirst for loudmouth soup, I figured I could survive the reunion with grace and dignity.
After twenty-eight graceless years, I don't know how I thought I would succeed. Gary wanted me to skip it, saying we needed time together. The wedding was in three months, and I hadn't started planning, which added to the appeal of fleeing.
"Why do you want to go back? You can hardly remember the place, and you hate everyone there."
"Not my parents."
He rolled his eyes. "You could call them whenever you want, and you don't. Why fly across the country? We could use the money on the wedding."
"It's going to be a cheap ceremony anyway," I said. "We can just go to the courthouse."
He grabbed my arm, tugging me close. "Okay, let's go. Right now."
I smiled and touched his chest to make him think leaving was some sort of battle. "Okay…" I said, easing back. "…When I get back from Somerset."
He tore the reunion invitation from my hand while pushing me from his embrace. After typing the address into his phone, he threw the filigreed card at me like a Frisbee. A sharp corner hit my arm, but before I could complain, he shoved his phone in my face.
"Look, your hometown is so shitty it doesn't even show up on GPS."
"I don't need a GPS. I remember how to get there," I said. "I think…"
He scoffed. "Have another drink."
"I don't know why you have such a problem with this. I'll only be gone a few days."
"I have a problem because we have plans on the day of your reunion." He'd stared at me, waiting, but except for a wine craving, my mind was blank. "We have to finalize the reception hall on the fifteenth. Both of us." Just to add insult to injury, he added, "Don't you remember?"
I averted my eyes but still felt his grin like fire consuming a wobbly tower—the last bit of abuse to make it fall.
Gary snapped his fingers. "Hey, drunkie, eyes on me. Frankly, if you don't choose our wedding over some stupid town you can't remember, I don't want a wedding at all."
"Please don't be like that, Gary."
"Sorry, but that's the way it is. It's either me or Somerset."
I plucked the invitation from the floor and tore it in half. Triumphant, he took the pieces, dropped them in the trash, and wrapped his arm around me.
Kissing my forehead, he said, "That's my girl."
He didn't know it, but his girl was as good as gone.

After Gary left for work that morning, I packed the little I valued into one suitcase and took a taxi to the airport. He could keep the rest, including my wedding dress. Maybe he'd be able to get his money back. But with the merlot stain I'd left on the bustier, I doubted it.
...NEXT TIME IN HIDDEN CHILDREN...
The girl tried to fight them off, but there were too many. When the Kids latched on, her scream broke so violet through the night I had to cover my ears. A vortex opened in the ground, and when it sucked her legs down, they broke backwards with a wet snap. The hole tugged on her lower body while the Kids held her arms, their burnt hands cooking her flesh. Her skin sizzled, and panels of her blackened face stripped away, disappearing into the oily abyss.
...Keeping following my COFFIN HOP posts for more from HIDDEN CHILDREN, coming soon in the Dark and Bookish anthology, AT THE NEXT EXIT.
REMEMBER THE SPOOKTACULAR PRIZES
I have THREE PRIZES up for grabs. One lucky hopper will win an ebook copy of DEATH BY DRIVE-IN at the end of the hop just for commenting. That's all it takes. Just stop in and say hi. Tell me you dig the post. Tell me you hate the post. Tell me your mom held you too much (or not enough) when you were a baby. It doesn't matter. Just comment. I will pick one person at random to receive the ebook.
The next few prizes are a bit trickier. But that's because the prizes are
AUTOGRAPHED PRINT COPIES of Jessica McHugh books.
The first is a copy of my dystopian novel
The second is a LIMITED EDITION 1ST PRINTING of my bestselling novel
I have the only remaining copies of this book, so once they're gone, they're gone.
And you can win one!
So HOW do you win one? Well, there are two ways.
OR
Nab the short story or collection, save those purchase codes, and DON'T FORGET TO COMMENT!!