His lantern stings my misty eyes,
But a gray veil rolls in and softens the glow.
A final twist, A final squeal,
I've felt it often without result,
Without seeing dream worlds
Looking for trouble was the best sedative.
The knife withdraws with a whisper,
"Lullaby and goodnight with roses bedight."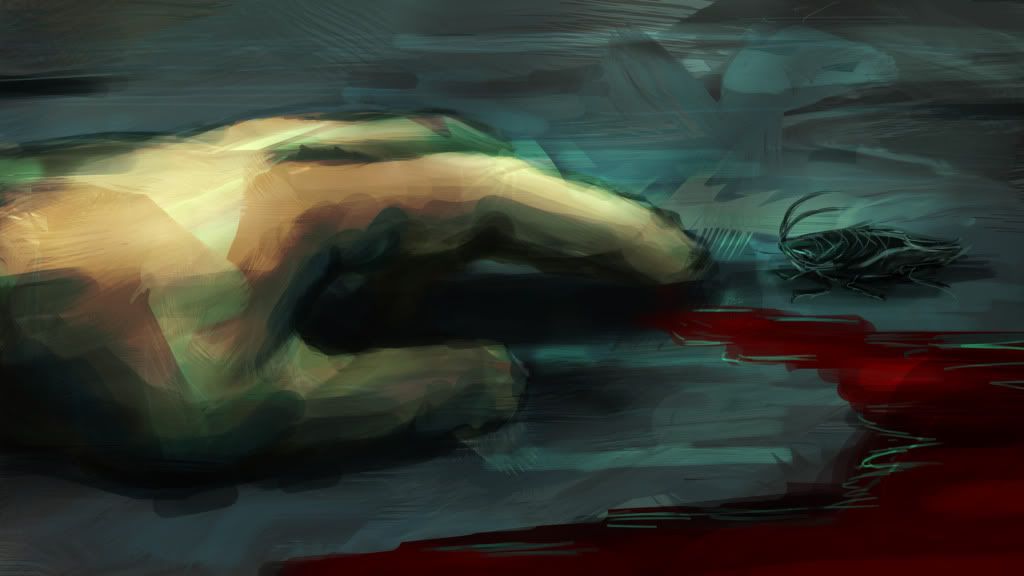 The pavement blooms beneath me,
Faster with my back pressing the flowers into the gutter.
This bed is colder than mine and grower colder,
But the world happy-fades and the pain's all right.
I think I will sleep well tonight.